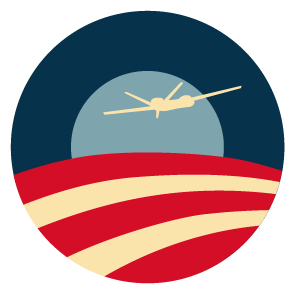 Yes we drone
"Yes we can", "Change", "Forward",
Nobel Peace And Drone Strikes.
Hope? Nope!


Obama has assumed the Bush Administration's legacy of drone wars. The use of drones to commit executions, without a fair trail, is a direct violation of Article 10 of the Universal Declaration of Human Rights, the Sixth Amendment to the United States Constitution, Article 6 of the European Convention of Human Rights, as well as numerous other constitutions and declarations throughout the world.
Classified documents suggest that the White House it is sometimes unsure of who exactly it's targeting with killer drones abroad and has acknowledged that innocent civilians have been killed by drone attacks.
During a key speech defending his administration's use of targeted drone killings, President Obama defended the CIA's drone program as a "legal," "lethal," and "effective" counterterrorism tool, while at the same time acknowledging some civilian casualties.
However, a report entitled "Living Under Drones", which was jointly released by Stanford University and New York University in 2012, is far less muted on civilian casualties, and argues that the civilian death toll in drone strikes over Pakistan is far higher than is officially reported.
As drones become an increasingly used in warfare, and as their presence expands over the world, many people are organizing against these weapons of terror. The public has organized protests, not only in countries that have suffered from drone attacks, but also in the USA and UK.
We wanted to contribute to the protests with this hi-resolution poster that states our staunch opposition to the use of drones in war. The poster used the same visual language of the iconic HOPE poster used by the Obama campaign during the 2008 presidential elections.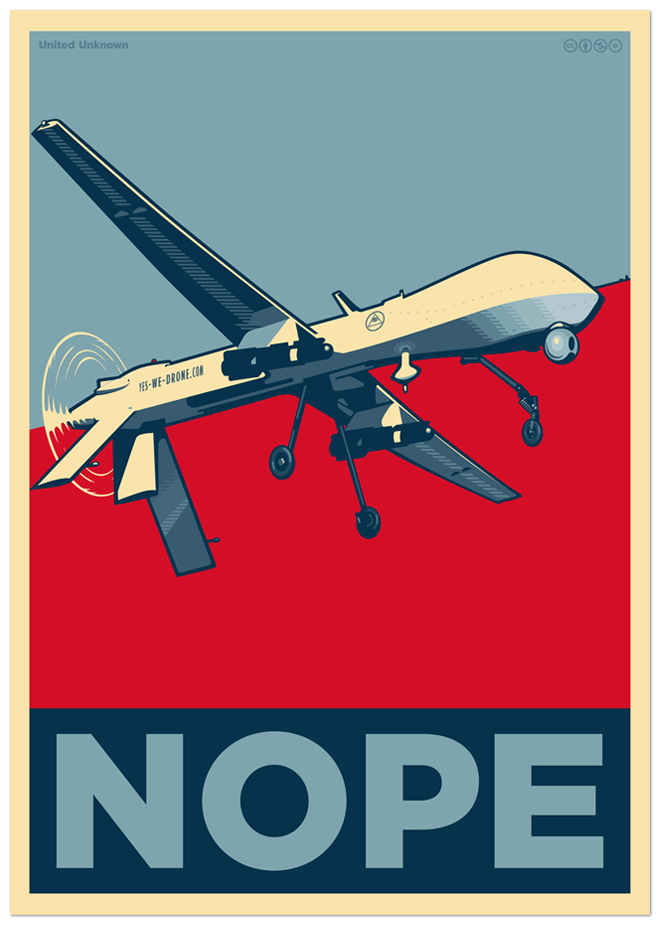 Downloads:
▬ Hi-Res PDF Poster
▬ Desktop, mobile and tablet wallpaper

More info:
▬ Sign "End Signature Strikes" to be delivered to The United States House of Representatives and The Senate
▬ Sign "Ground the drones" to be delivered to the British Government to abandon the use of drones at war
▬ Watch "Living under drones"
▬ Join Anti Drones groups

Poster details: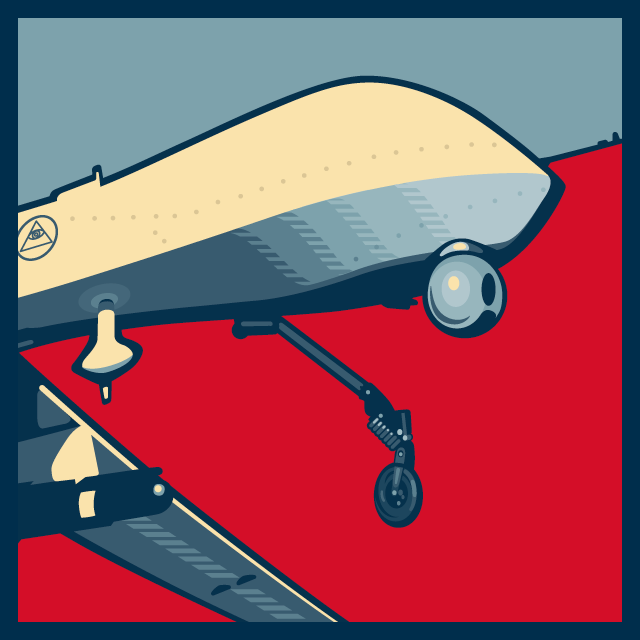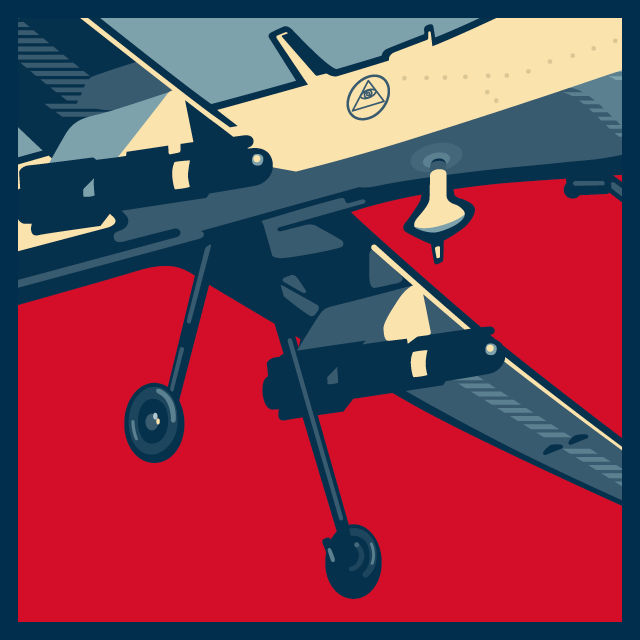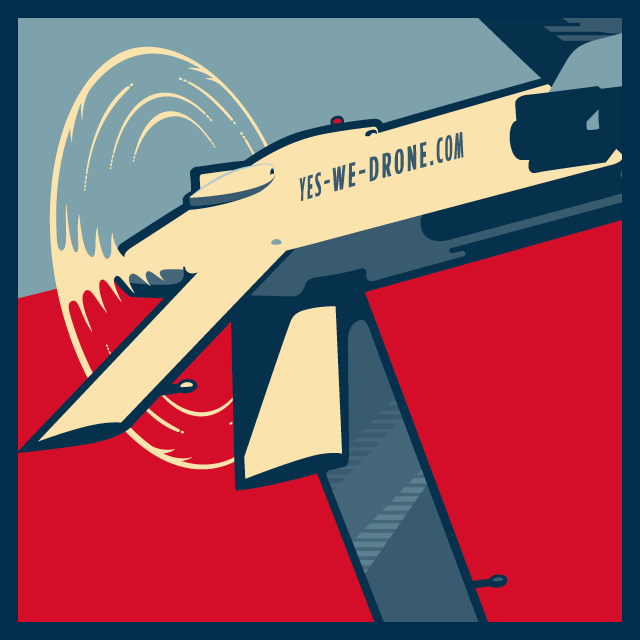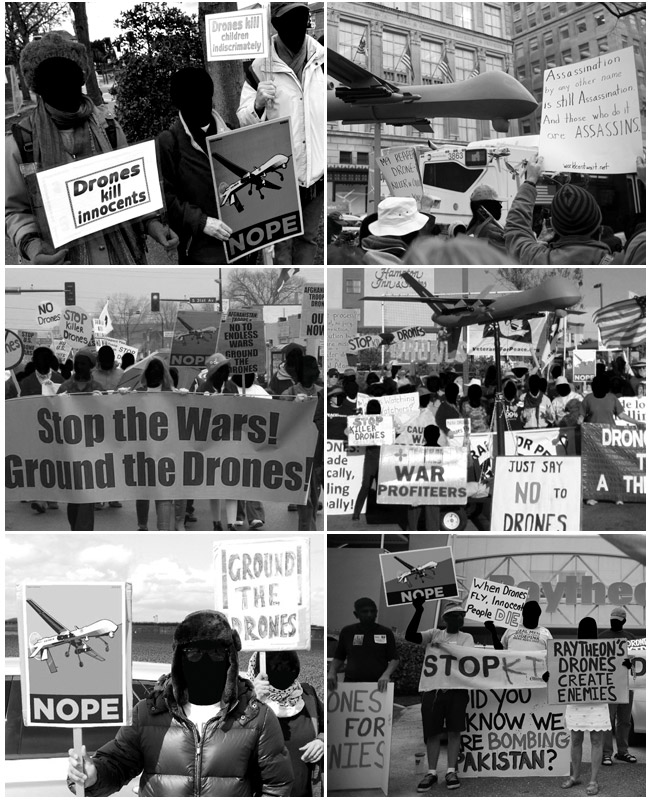 The project in the media:
Visual Impact / USA
Visual Impact – Creative Dissent in the 21st Century
http://goo.gl/lF4zJY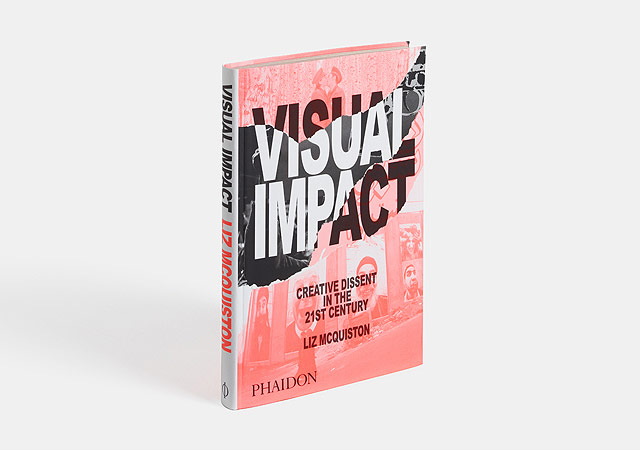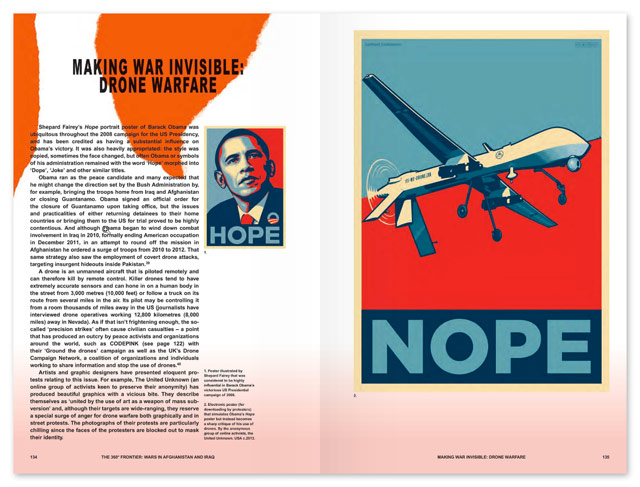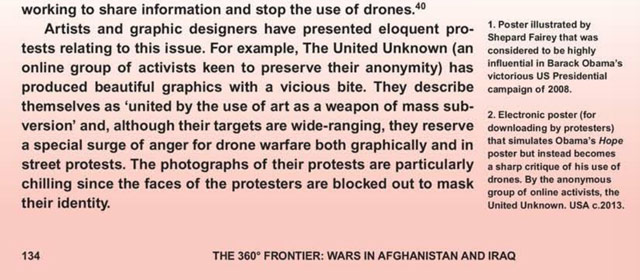 Joongang Daily / Korea
Visual activism times
http://goo.gl/o4Iuw5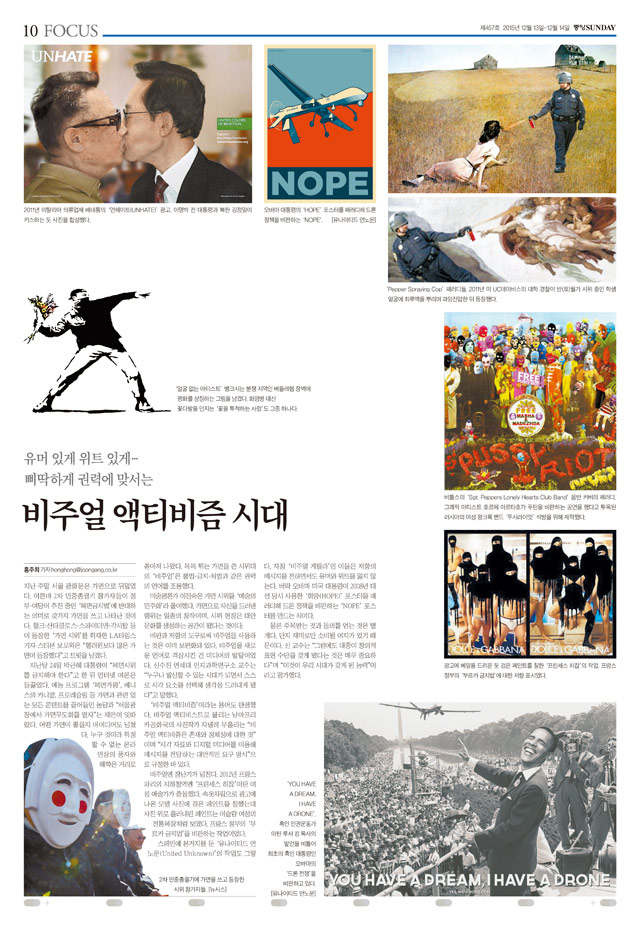 Still Live with Rhetoric / USA
A New Materialist Approach for Visual Rhetorics by Laurie Gries
http://goo.gl/zWfPsv