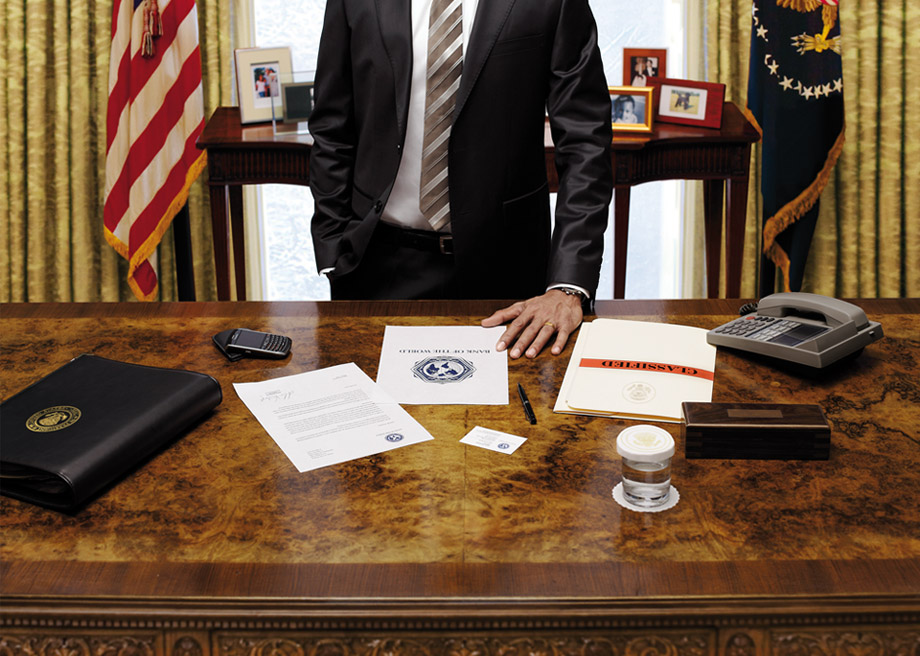 Bank of the World
Corporate Image project for a fake global central bank.


United Unknown designed the logotype and corporate image, stationary, applications and new taxes logotypes for this false corporation.
This new bank will operate world wide and will be the responsible of collecting the new international taxes.These rates have no other object than to raise funds for climate change, against the eradication of poverty and shortages of water for everyone in the world.
These tasks were, until now, the responsibility of the International Monetary Fund and the group of organizations such as the IBRD, IDA, IFC, MIGA and ICSID, from the well-known World Bank.
The new Bank of the World will look to international public entity but will be a new private bank, which will play the current workings of the U.S. Federal Reserve.
Collaborators:
Alberto Ojeda: Design, illustration.
Biel Capllonch: Obama Oval Office Photography.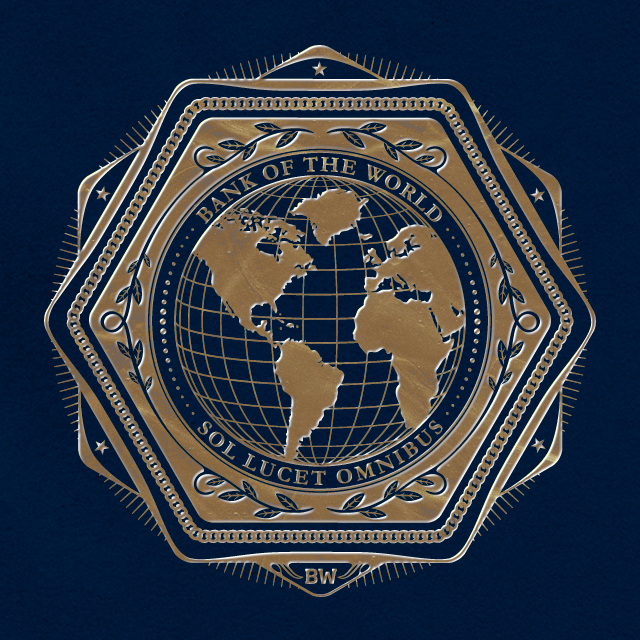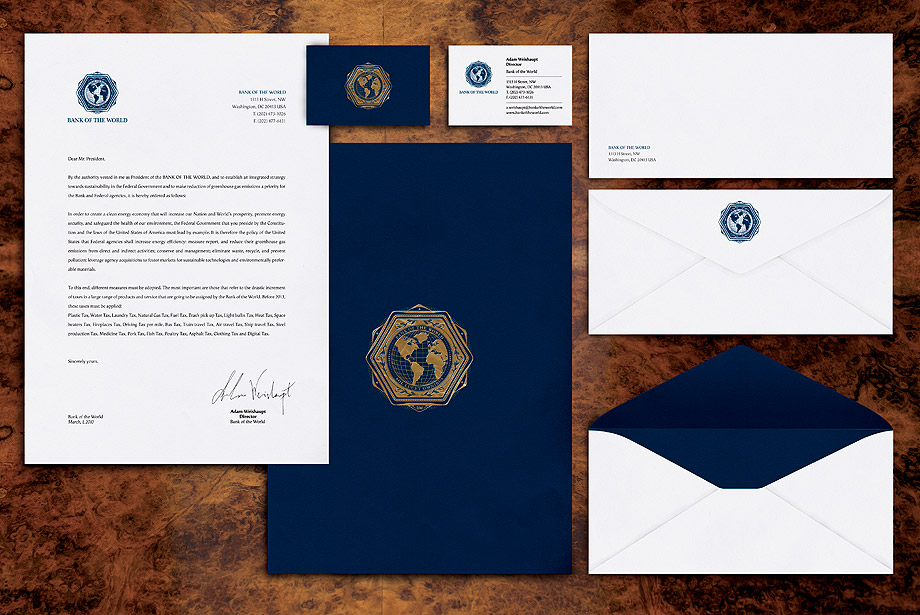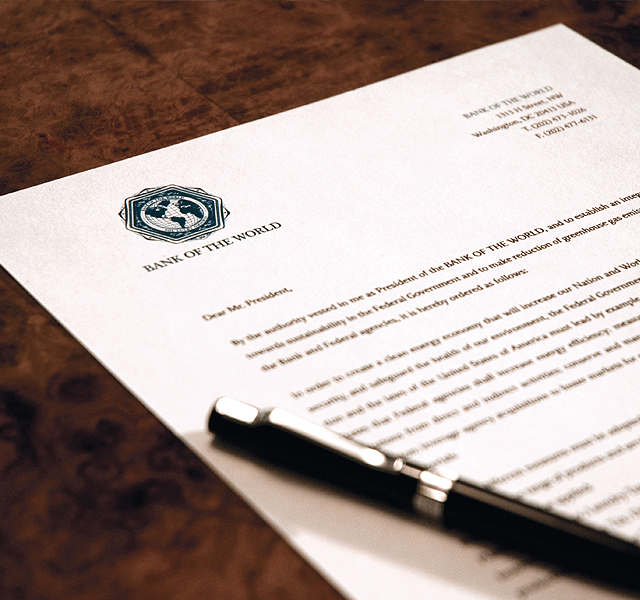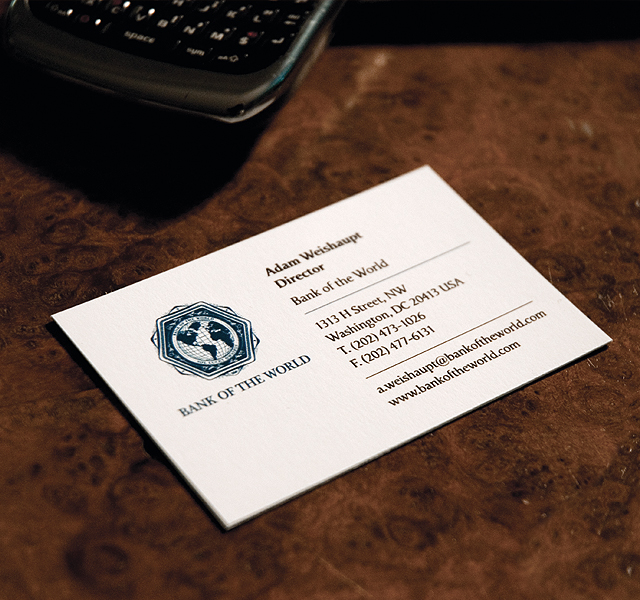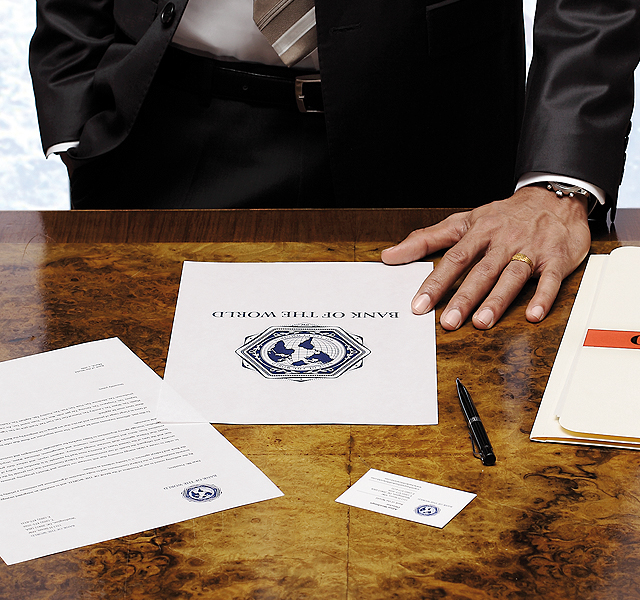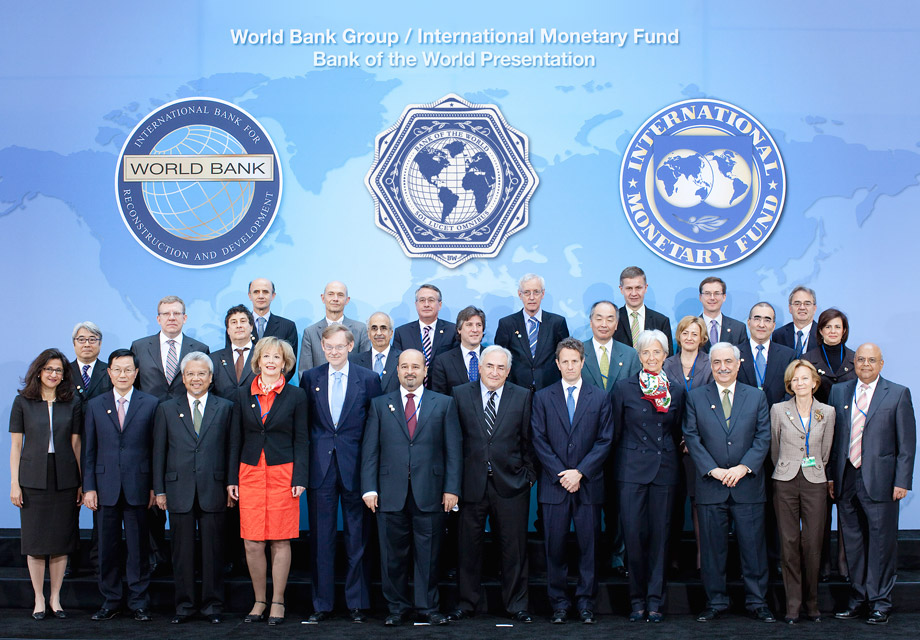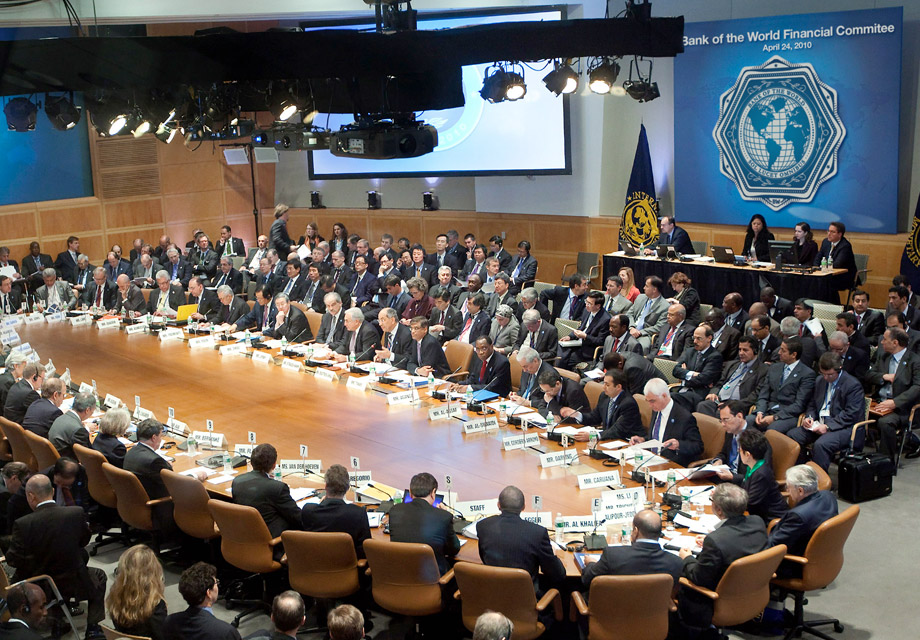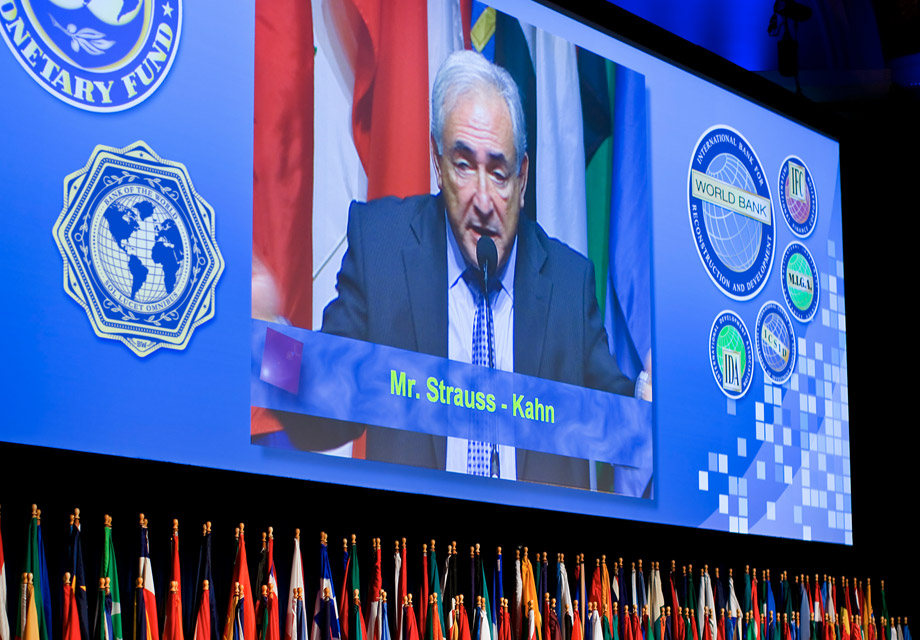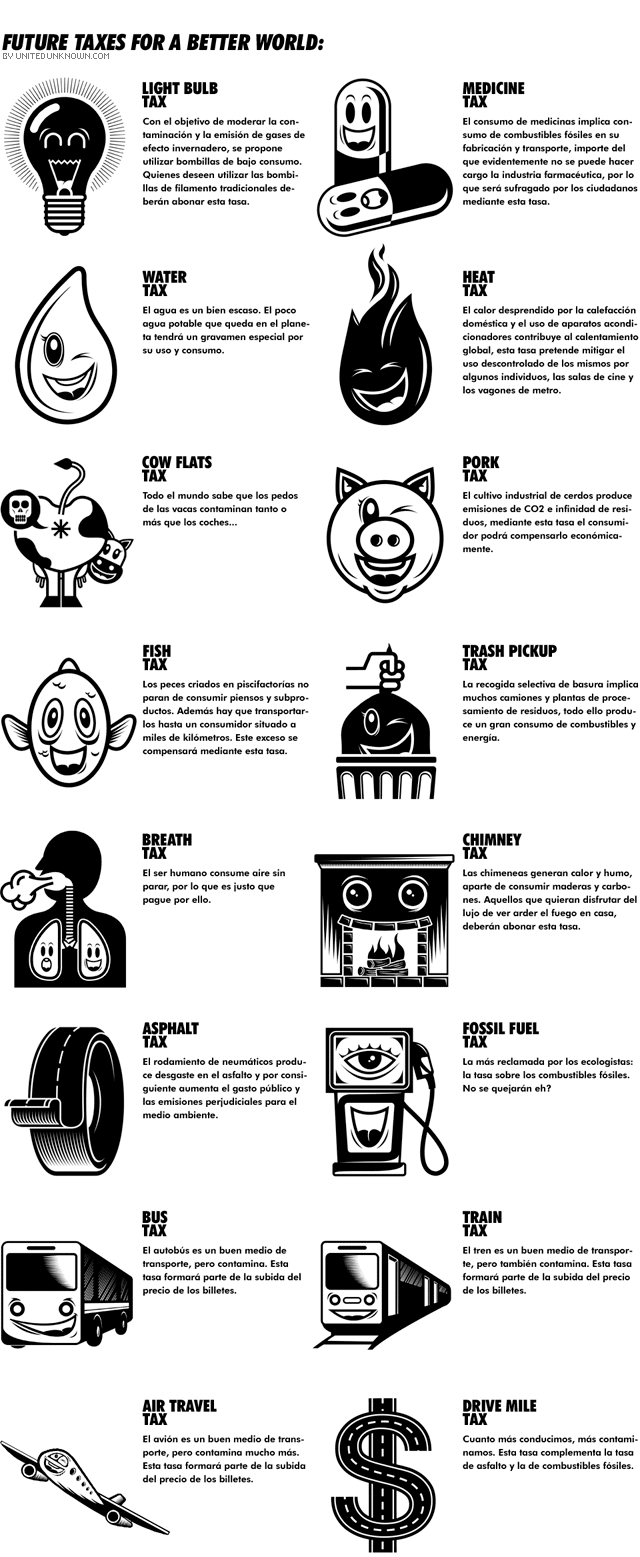 To present the project photographically, we reconstructed part of the White House's Oval Office in the studio, with great attention to detail: the portraits of the table, flags, curtains, telephone, coasters, and Obama's suit, ring, watch and Blackberry.