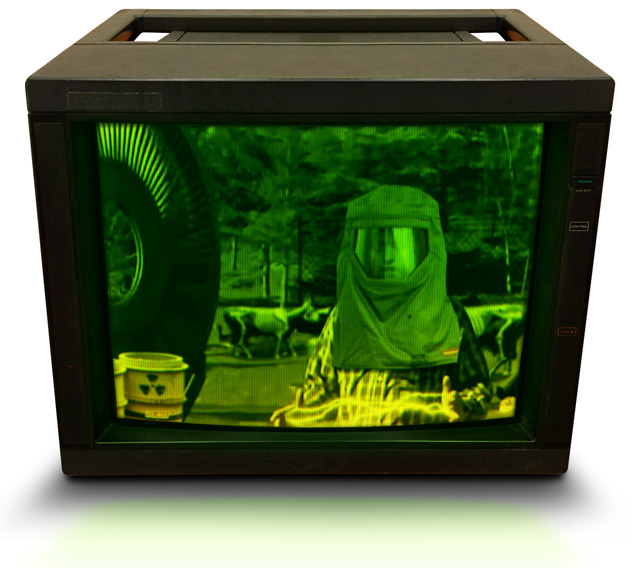 Rap Garoña No
Video-response to the video "Rap Garoña Si"


"In the year 2019, during a guided visit inside the spanish Garoña Nuclear Station, a radioactive leak provokes an immediately evacuation of the installation.
In the run out, the workers affected by the toxic fumes try to convince us that nothing bad is really happening there… they have become radioactive beings that need to get feed by the uranium emanated from the plant."
It's our video-response hacking the original video "Rap Garoña SI, 2019 si" (Garoña Yes Rap, Yes to 2019), uploaded to Youtube by the Garoña Nuclear Station workers, demanding an extension of the right to exploit the nuclear station until 2019, 8 more years than the central's maximum life.
The Santa María de Garoña Nuclear Station (located at Burgos) was inaugurated in 1970 and from 2006 is the oldest nuclear station running in Spain. It's design is the same that Fukushima's Plant.
The contempt that is shown in their words and their apology of nuclear energy, motivated us to make a response to the video, adding B movie visual effects but keeping the original audio and video tracks. The lyrics are the same, but with the hacked image the video turns into a new significance.
Youtube and Vimeo erased our video motivated by a Television de Castilla y León claim (The same state that the nuclear station!) but you can still see it at our webpage and other video portals like DailyMotion.